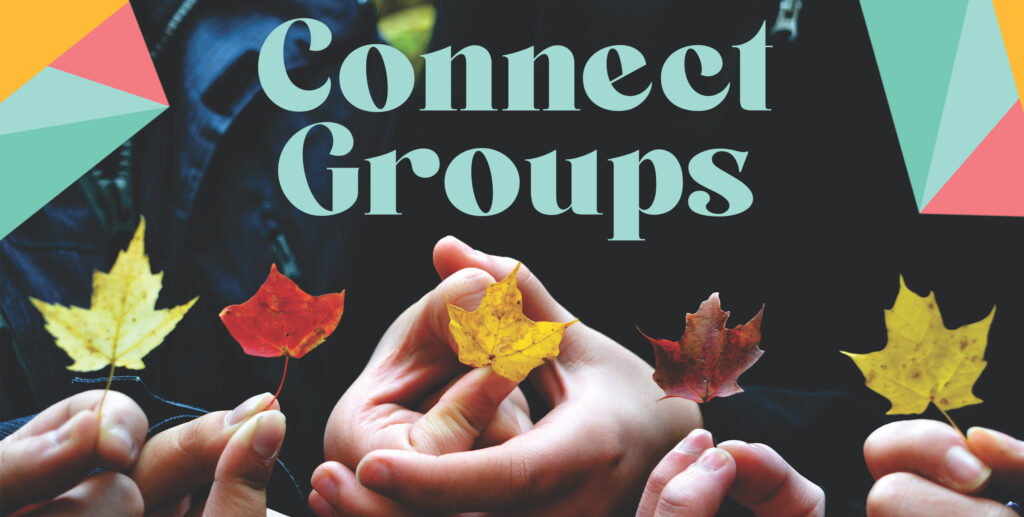 As we prepare for the new term of Connect Groups, we'd love for you to let us know if you are interested in joining a Connect Group in September. Click HERE to register your interest and one of the team will be in touch with you.
Connect Groups are a place in Kings where we seek to live out our Vision as a church in smaller, intentional groups. It's a place that we can gather in circles rather than in rows seeking to be family together. We look to practice Kings' four values: Family, Truth, Presence, & Love, to grow as Mature Disciples following Jesus. We spend time being with Him, becoming like Him and doing what He did.

Our Connect Groups run during the school term and typically follow a 4-week rhythm, based on those four values: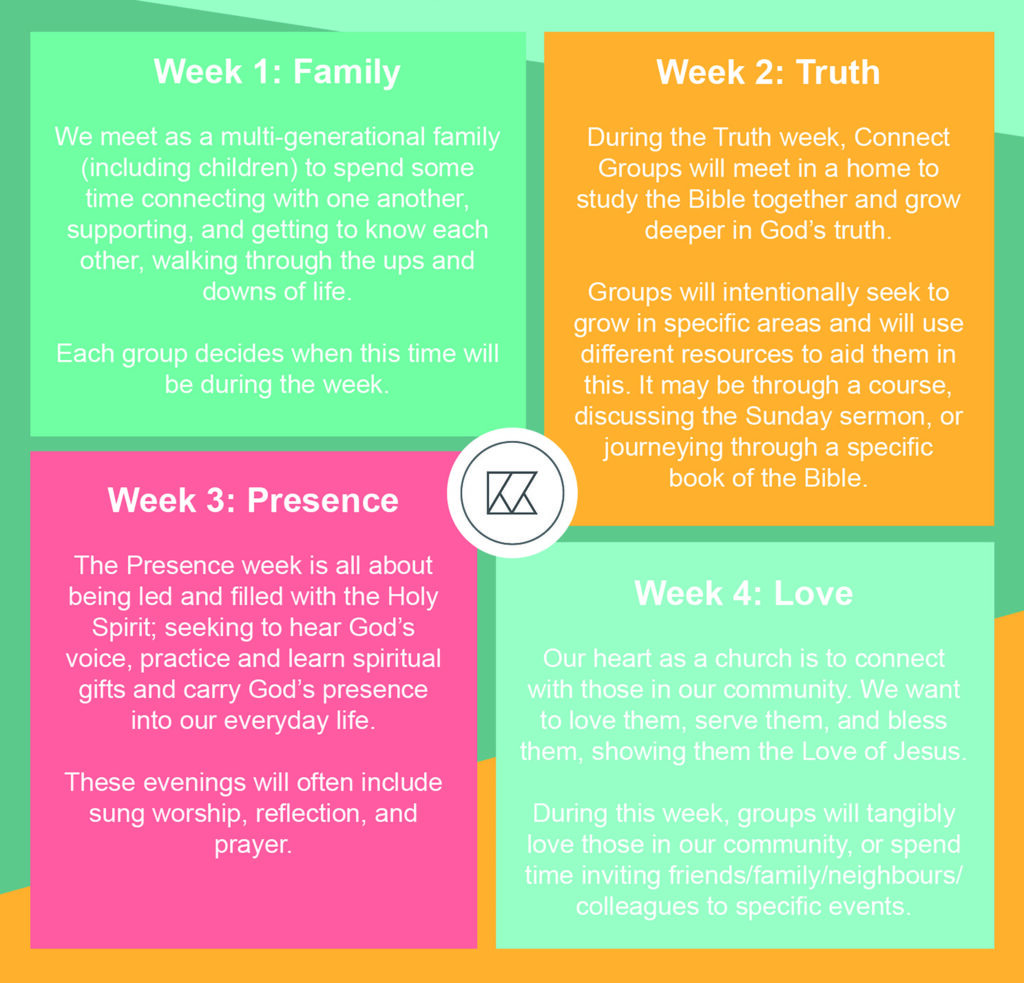 Questions and further information:

When do groups meet?
Each Connect Group will meet at different times during the week to allow you to join one which suits you. The Truth, Presence and Love weeks will meet at the same time each week (Monday-Thursday evenings). During the family week, groups may meet at different times to enable families, including children, to join and get involved (often on a weekend).The groups run during term time and often groups will continue to meet in some capacity over the holidays.
Can I choose my group?
Yes, we would love for you to look at the groups and pick one which suits your weekly rhythm and location. A particular group may have a specific emphasis or flavour which you may feel God leading you to get involved in (e.g a specific Love activity, or Truth emphasis). Before each term starts, we will have a period where you can sign up to your group. You can sign up through mychurchsuite, the Kings website, or through a form at the Connect Desk in Kings.
Who leads the groups?
Each group has two sets of leaders. These are individuals or couples who the Leadership Team feel have the gifting and calling on their lives to facilitate and lead. They have a willingness to serve others, and generously give their time to encourage their groups to walk with God. Each term, leaders of the groups may change as new groups start or existing groups multiply. If you are interested in leading a group in the future, do speak to a member of the Leadership Team.
Can I change groups?
At the start of each term we would ask that you pick and commit to a particular group for the whole term. At the end of the term, we'd encourage you to reflect on the previous few months and intentionally choose a group for the next term. This may be to stay in your existing connect group or to move to another group. If you, for whatever reason, want to change group during a term then please speak to one of the team and we can see what is best.
How big are the groups?
Groups will range in size but typically would have around 8-15 people in them. If a group grows to a number that is higher than this then, for both practical reasons (hosting in a home etc) & for personal growth, we believe it's best the group multiplies into two groups. Couples may choose to join a group together and alternate attending or arrange childcare so they can attend together. They can also join different groups in different nights.
What do I do now?
Soon we will post all the groups so you can sign up to the one that suits you best. In the meantime you can register your interest in joining a group HERE and someone from the team will get in touch to help you find a good fit. If you would like some help choosing a Connect Group, please contact Sam: [email protected]